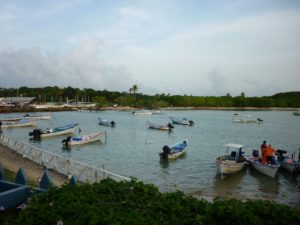 Buccoo
Buccoo is a small fishing village. The area around the beach is the focal point. Here, incoming and outgoing fishermen can be observed and how the fresh goods are directly marketed and loaded at the cooperative in the port. The quite modern building of the "Buccoo Intergated Facility" contains some small shops for daily needs and is the hub of the "Sunday School". Directly adjacent is the small and modern stadium where the annual goat race takes place. Souvenirs and handicrafts are offered directly opposite in the "Batik Shop".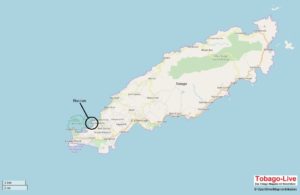 Beside some small snack shops there is with the "La Tartaruga" a good, but also quite high-priced restaurant (not open on Sundays). In the outdoor area of the "Luvinia's" (formerly "Es Pescador") you can enjoy good food at reasonable prices with a great view of the harbour and the beach.
The stables of "Being with Horses" are less than 5 minutes walk from here.
From Buccoo numerous providers offer glass bottom boat tours to Buccoo Reef. We recommend to inquire in advance about the quality of the supplier.